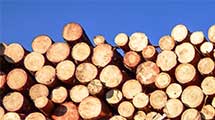 Choosing products that are the most durable and energy-efficient for your project is one of the most important aspects. Our products are designed and built to last. That's why at Parrett Windows & Doors, we make every effort to provide the highest quality specialty windows, doors, grilles, and mouldings in an environmentally conscientious manner. Along with our glass qualifying for Energy Star status we are also FSC® Certified for numerous lumber species if LEED points are required.
Materials and Resources
Recycling is a very important part of our society and Parrett has taken responsible measures to make sure we are doing our part. Many of the materials that we use are recycled or reused. Not only do we recycle materials, but many scrap parts are used as raw materials by others, including our glass, wood, aluminum, and vinyl.
Aluminum
Antifreeze
Batteries
Cardboard
Cardboard Barrels
Computers
Copper
Electric Waste
Flourescent Bulbs
Freon
Glass Bottles
Hazardous Waste
Heavy Cardboard
Metal
Metal Drums
Oil and Filters
Paper
Plastic
Plastic Bottles
Pop Cans
Sawdust and Chips
Scrap Metal
Shrink Wrap
Steel Branding
Tires
Vinyl Scraps
Window Glass
Wood Pallets
Wood Scraps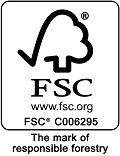 Parrett has taken many steps to associate ourselves with suppliers who are environmentally conscious as well. Most of our components are sourced within 500 miles of our manufacturing facilities in Dorchester and Stetsonville, WI. The bulk of the lumber used in our wood products comes from managed forests, and some of the mills that provide for us are certified by the Sustainable Forest Initiative (SFI) or the Forest Stewardship Council ®.
At Parrett we believe it is important that we are always environmentally conscientious not only for the sake of our customers, but for our employees, family members and our planet. We want to make sure the people around us have the opportunity to enjoy our beautiful natural resources for many generations to come.