Gwendolyn Roger's Cake Bake Shop is a true American success story, growing by leaps and bounds since she founded it in 2014. Gwendolyn's love of cooking lead to her making dishes for various family and social events, and this food was so well-liked that people starting asking if they could buy it for themselves. Over time she began catering parties and realized that she would eventually need a larger kitchen.
Gwendolyn created her first bakery from the ground up, designing the décor and packaging, and creating the recipes herself. In creating these recipes, delivering the most enjoyable taste possible was paramount, and no expense was spared to include only the finest ingredients. Now, in 2019, this new 3,600 sq ft Carmel, IN, location is celebrating its grand opening featuring cakes that can cost upwards of $210. The Cake Bake has won several awards and has been recognized by celebrity icons such as Oprah and Paula Deen.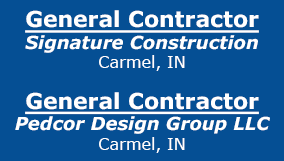 In a bakery where the flavor of a cake is matched by its visual appeal, it is only logical that the actual design of the bakery reflects this high-end aesthetic. Parrett was proud to provide several operating and fixed window units to complement this visual appeal.
Parrett manufactured all-wood mahogany window units that were factory painted on the interior and exterior that were also complimented with simulated divided lite grilles throughout. A quantity of six (4-panel) bifolding units were incorporated into the facade of the bakery, providing a convenient way to fully open-up the interior dining space to the outdoors. French pushout casements featuring exposed historic pushbars and dual handlesets in lacquered brass finish also provided a timeless elegance for the bakery. These two window types were complimented by a variety of stationary, sash-set Parrett windows as well.
One of the most unique windows Parrett manufactured for the Cake Bake Shop was an extremely large awning window (87.5" x 82") that served as a special display window. Parrett was very proud to be a part of the opening of this new bakery and especially enjoyed working with Signature Construction and Gwendolyn on the design of these units.