Euro Inswing Casement Multipoint Hardware #1
Parrett offers a variety of handlesets that are compatible with our multipoint locking hardware, as well as the ability to accommodate custom handles or handles from a variety of hardware manufacturers.
The hardware listed on this page has been time-tested by Parrett and provides smooth operation and excellent weather sealing potential.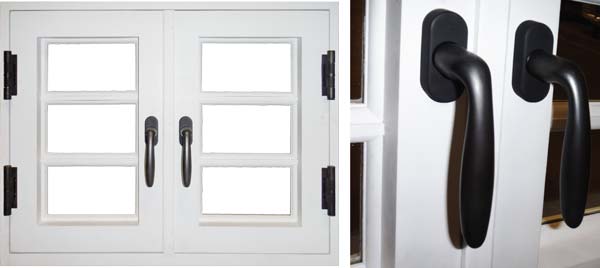 Two Handles in "oil-rubbed brass" finish are incorporated in the casement unit above. French inswing casements are available with either a single handleset, or twin handlesets.
See the photo below for a unit with single handleset that utilizes a "concealed" handle on the semi-active sash.